Transforming Worcester into a

food-secure community
In March 2020, a group of city and community leaders gathered at the Boys and Girls club to discuss the emerging COVID-19 pandemic. In assessing community needs, various groups and subcommittees were formed, including the Worcester Together Food Group chaired by Gina Plata-Nino of Central West Justice Center with the assistance of Casey Burns of Coalition of a Healthy Greater Worcester.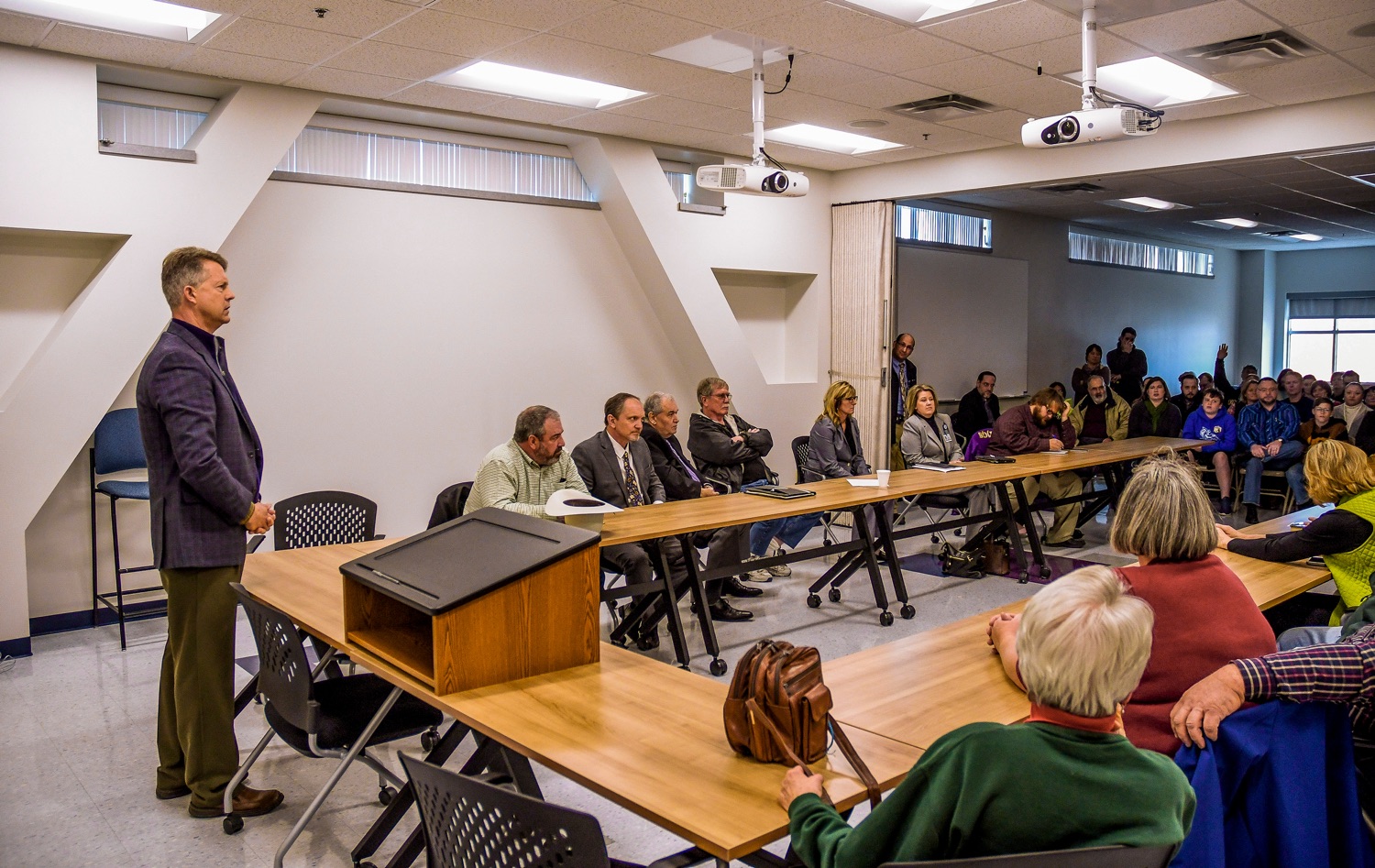 The group met biweekly to meet the gaps in service created by a non-responsive federal and state government, and created various innovative projects and initiatives to tackle food insecurity including:
Hot Meals Program to deliver restaurant meals to people who tested positive for COVID-19:
Emergency Food Delivery Program:
Centralized Resource Center and Referrals:
Outreach around P-EBT and SNAP resources
Proposed legislation on a Restaurant Meals Program and Protecting the Safety Net
Worked to provide emergency food to the housing authority so that residents would not have to leave their homes.
Advocated at the state and federal level for funding to tackle food insecurity.
Conducted legislative briefings and a panel on food insecurity and the challenges it brought to the community.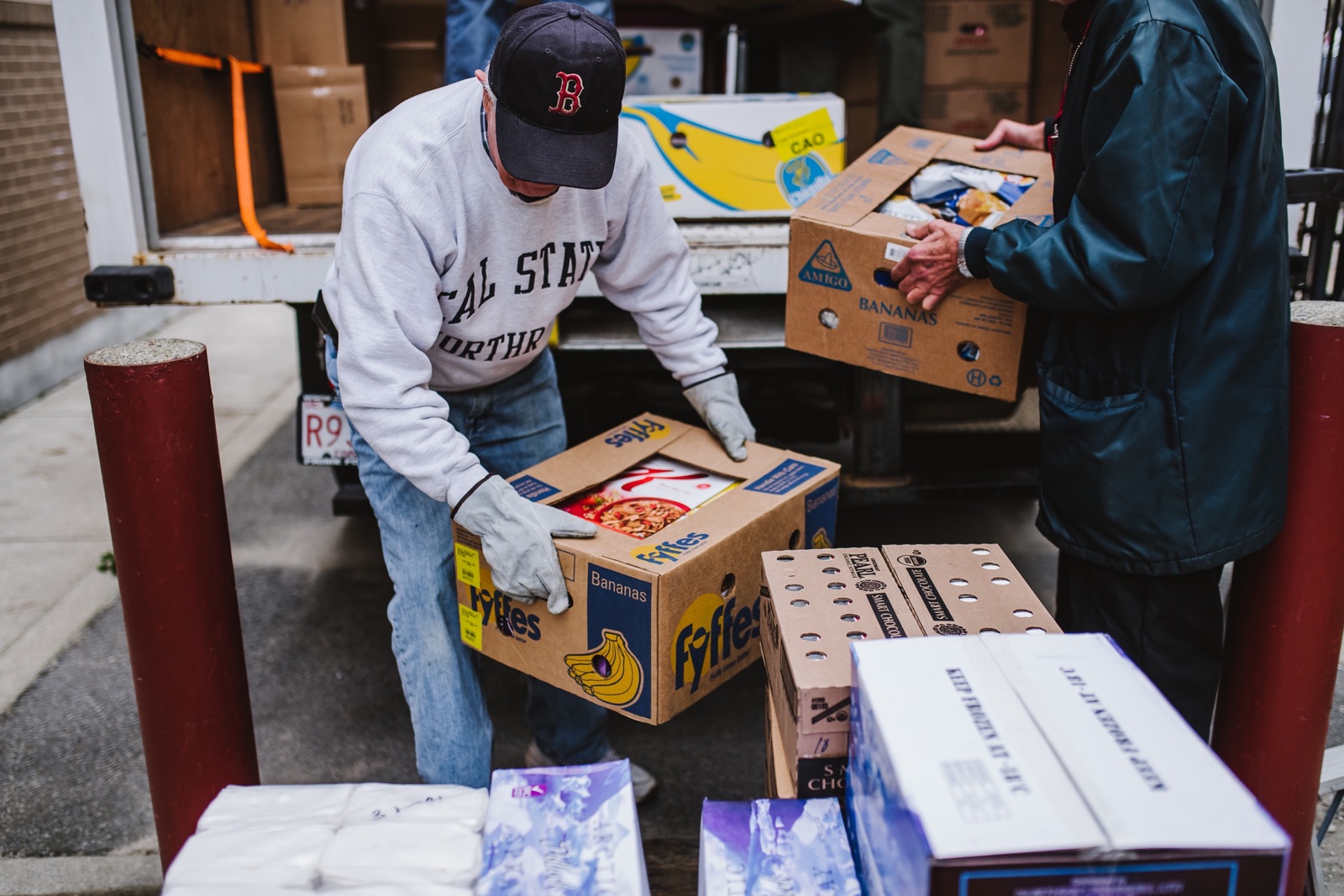 The Worcester Together Food Group realized that existing food insecurity was exacerbated by the pandemic. According to the Massachusetts Department of Public Health's COVID-19 Community Impact Survey (CCIS) (467 Worcester respondents) and UMass Chan Medical School/City of Worcester's Greater Worcester COVID-19 Survey (2,156 Worcester respondents), 1 in 5 respondents reported being food insecure.
The group also recognized that there was a direct correlation between race, age, health disparities, and food insecurity. The surveys indicated that Latinx, African American/Black and Asian respondents had higher rates of insecurity as well as non-English speakers and respondents under the age of 50.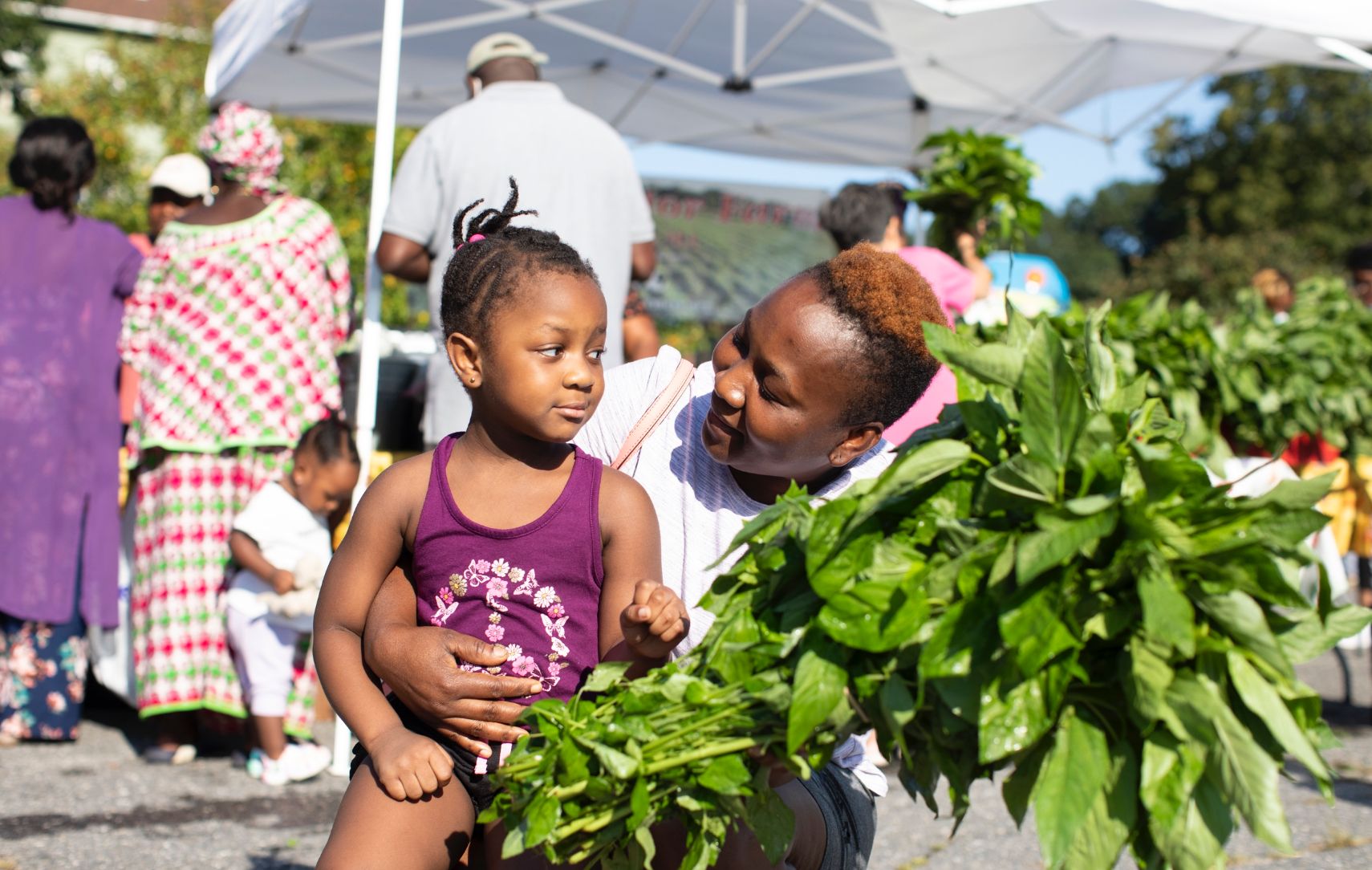 The Worcester Together Food Group saw the need for a convener of food security issues and proposed a Food Security Task Force to the city leadership. In 2021, the Mayor's Office approved the task force and the Food Help Worcester initiative was born.
The Worcester Together Food Security group is comprised of representatives from the Worcester County Food Bank, Coalition for a Healthy Greater Worcester, Worcester School District, Worcester Housing Authority, Hanover Insurance, Fallon Healthcare, Harvard Pilgrim, MissionE4, Pernet Family Health Service, Catholic Charities, Friendly House, Worcester Department of Public Health, Urban Action Institute of Worcester State, Worcester Family Resource Center, Buen Samaritano, Worcester Community Action Council, UMass Worcester Prevention Research Center at UMass Chan Medical School, UMass Memorial, Regional Environmental Council, and community members.
The City of Worcester Task Force on Food Security will create a food-secure community with vibrant and inclusive food cultures that reflect the diversity of our residents.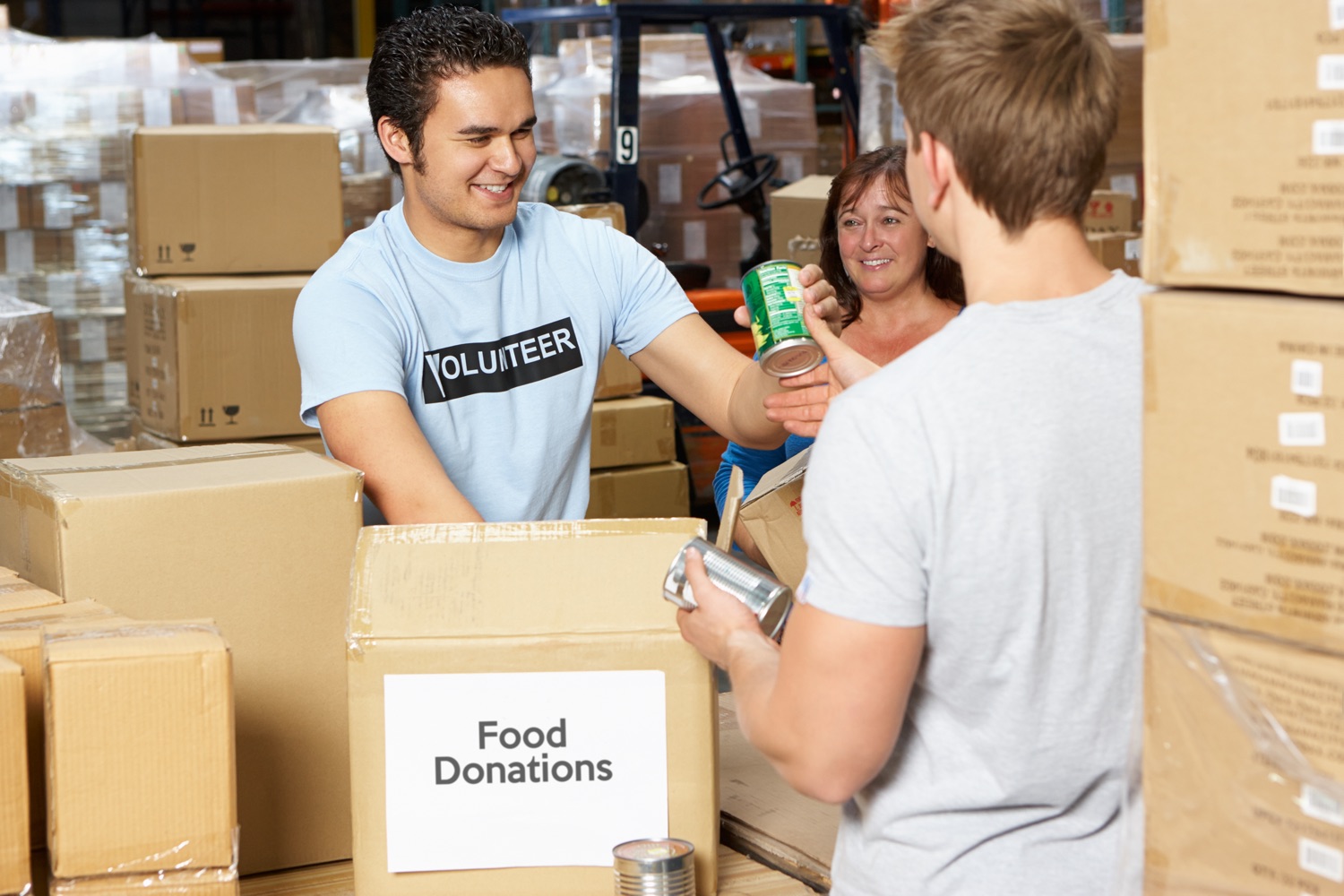 The City of Worcester Task Force on Food Security is a non-partisan entity addressing the root causes of food insecurity and seeking improvements to the accessibility and affordability of nutritious food in Worcester by:
Reviewing data, programs, legislation, research challenges and opportunities affecting food security in Worcester
Developing evidence-based local solutions
Providing recommendations to city officials, state, federal policy makers and leaders
Empowering partnerships between city, state government, and the public and private sectors in order to ensure sustained success in eradicating food insecurity for Worcester residents.
We will operate through a food justice framework and across four thematic priorities – health equity, socio-economic justice, racial equity, and environmental justice.
Serve as a citywide convener to address food insecurity in Worcester.
Assist in developing strategies in addressing the systemic challenges of food security with a holistic eye lens that understands that food insecurity directly affects education, health, workforce, economic development, public safety, environmental equity, and civic engagement.
Ensure that there is linguistically and culturally relevant access to information on services and available resources.
Use a Racial equity and cultural lens to be systemically institutionalized in all city, state, and federal policy making.
Respond to state or local legislative issues impacting food security.
Develop advocacy and program initiatives to address root causes of food insecurity that are based on an understanding of the impacts of racism and policy development to develop advocacy and program initiatives to address root causes of food insecurity.
Elevate the voices of people with lived experience.
Acknowledge that people of color in the USA are more likely to experience hunger and poverty because of structural racism. These pre-existing inequities have only been amplified by the pandemic, particularly for African Americans and Latinx populations.
Partnering and collaborating on research and policy analysis in addressing the historic systemic and structural inequities detrimental to the overall success of Worcester and Massachusetts Latinos.
Working collaboratively  in partnership on research and policy analysis of longstanding issues and barriers to food security.
Respond to new or existing food security-related issues/initiatives by establishing communication with the interested parties. The Task Force will serve as a sounding board to understand the issues and initiatives, and endorse common goals to City Leadership.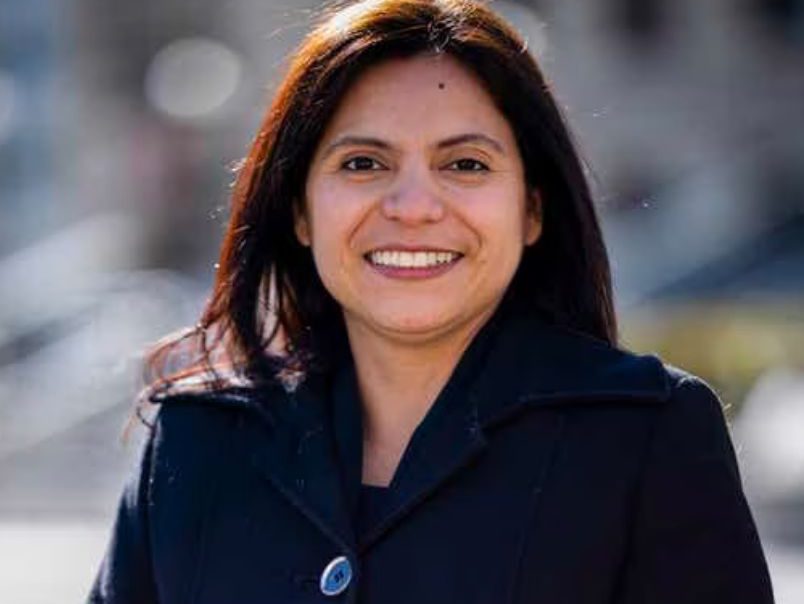 Gina Plata-Nino is an attorney that has devoted her professional life to addressing the many causes of hunger and ensuring that low-income individuals never have to place other needs above feeding themselves or their families.
She became part of this work after living in Southeast Asia and noticing inequities and lack of safety net resources. She co-founded an organization Oon Jai in Southeast Asia to create sustainable resources to address food insecurity through health, education, and farming. When she came back to the USA she had the great opportunity to manage the inaugural food security project, a partnership of the Worcester County Food Bank. She chairs various anti-hunger coalitions and works with state and federal agencies to eliminate systemic barriers to food access. She has presented at both state and national conferences on the importance of equity in food security. She utilizes her skills as a vehicle for motivating and supporting lasting changes that bring about social justice and build grassroots leadership in her community.
Prior to joining Worcester Together, Gina worked as a corporate associate in Southeast Asia and as a law clerk for the first circuit court of appeals and at the Massachusetts appeal courts for the honorable Cynthia Cohen and Mark Kantrowitz.
Gina can be reached at gina@healthygreaterworcester.org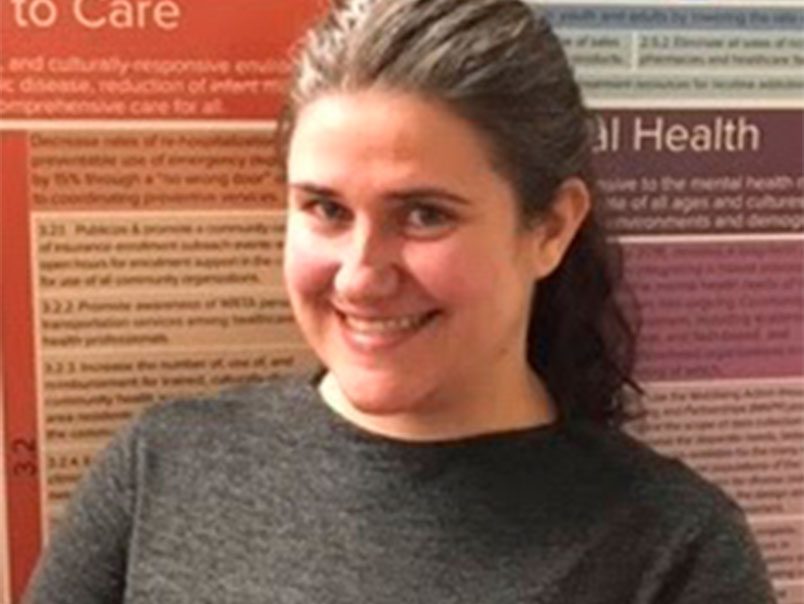 Casey Burns, an alumna of Clark University, is the Director of the Coalition for a Healthy Greater Worcester and the co-chair of the Mayor's Taskforce on Food Security. She is an experienced program manager and community organizer. She brings her experience as the Director of Programs for the Regional Environmental Council to her current roles  engaging with community members, organizations and institutions to implement the Greater Worcester Community Health Improvement Plan.